Keeping Oregon Kids in School
Wieden+Kennedy gave a brief to students. Three teams were selected to pitch to their New York office. Our team won the pitch and got the opportunity to present our work to Dan Wieden himself.

Oregon ranks 47th nationally for high school graduation. We tackled this issue by using Snapchat and a website to show kids how their interests can lead to real careers, and ultimately, keep them interested in school.
Snapchat Stories
We used the crowdsourcing technology of Snapchat's live-stream events to curate 20 different industry feeds. Professionals in these industries can submit their content via Snapchat for students to view.
Example of the Computers & Math feed:
Website
Oregon's existing career database, CIS, has an outdated interface and a complex process for students to explore careers. We reimagined the site with a focus on a more exploratory user experience, and a back end where teachers and administrators can tailor classes based on what careers their students are interested in.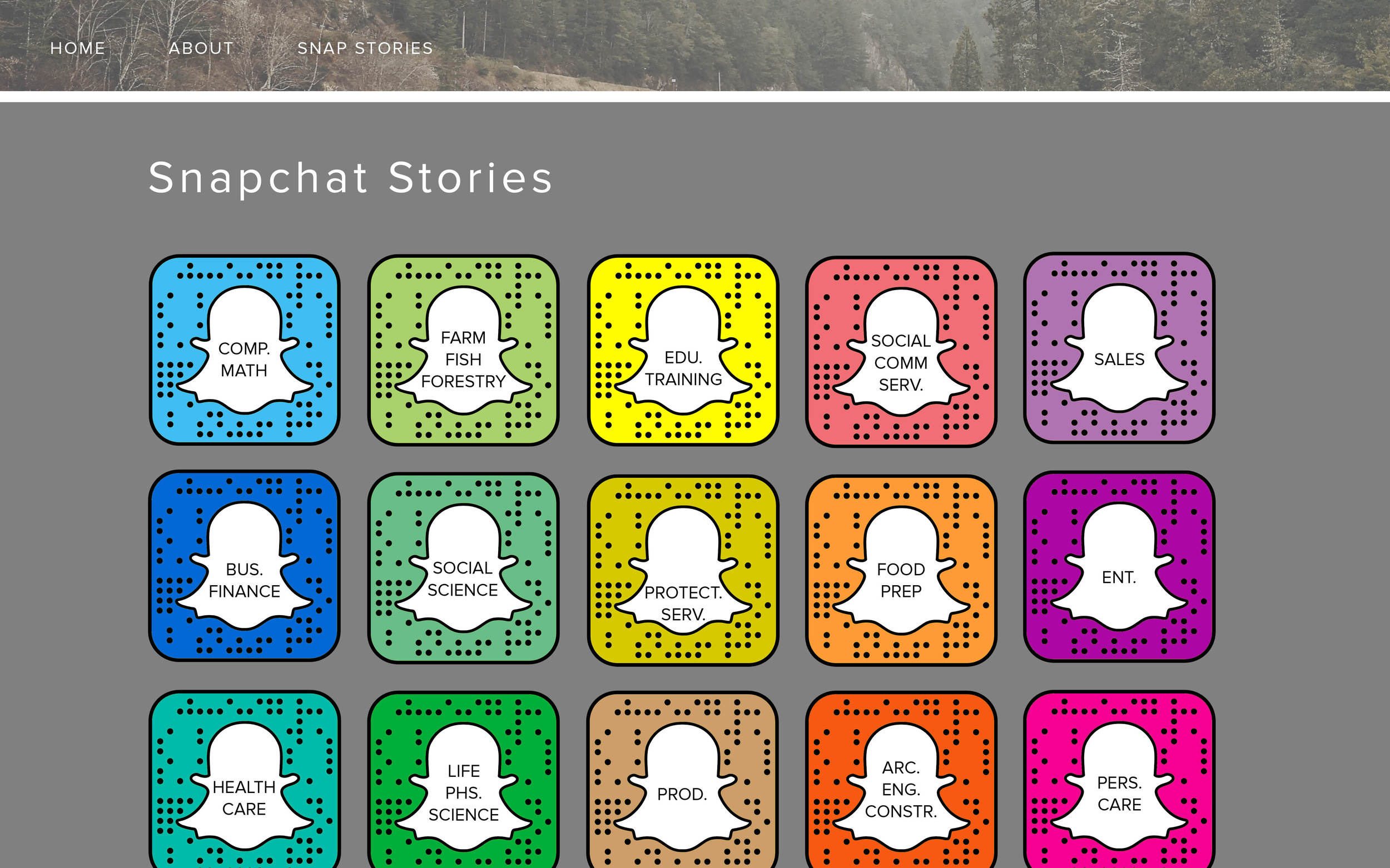 Signs & Stickers
SnapCode stickers and signs will be placed around these towns to get students to the different Snapchat feeds and website.
Invitations
Invitations will be sent out to both professionals and students informing them of the campaign and prompting them to scan the SnapCode on the back of their invitation.